Strings
The Academy's enviable reputation for training string players is firmly based on the stimulating educational and cultural experiences of our students, the distinction of our faculty and visiting professors, and — not least — the successful careers of many of our alumni throughout the profession.
Our string students benefit from a combination of strong artistic traditions with forward-thinking realism about today's musical life. We aim to provide you with an imaginative springboard from which to launch your careers.
The Academy offers Principal Study in
• Violin
• Viola
• Cello
• Double Bass
For study on historical instruments, please see Historical Performance.
---
Do you want targeted help to make the leap from being a student to a fully established professional?
Do you have a particular career path in mind and need help preparing to negotiate it?
Do you have a professional niche you want to develop?
Read more about our highly focused, one-of-a-kind Professional Diploma.
---
See also
Performance, the central driving force behind all Academy studies
Regent Scholarship Scheme
Contact
Bex Herman Strings Administrator
Hayley Pullen Strings Administrator
Telephone 020 7873 7395 / Email strings@ram.ac.uk
Successful and versatile orchestral and chamber musician
Dedicated and experienced educator
Diverse career also includes outreach and consultancy work with big business
Studied at the Royal Academy of Music: Head of Strings since 2010
Latest News
14.06.2018
We are delighted to hear that Academy student Sheku Kanneh-Mason has won two Classic Brit Awards
Latest Blog
01.12.2016
Advice for everyone auditioning for studies in 2017
Upcoming Events
Tuesday, 26.06.2018 13:05 - 13:55, Duke's Hall
The young Polish piano trio play Schubert's Piano Trio in E flat, D 929
Wednesday, 27.06.2018 11:30 - 17:30, David Josefowitz Recital Hall
Adrian Brendel directs a day exploring Haydn's piano trios, featuring Joanna MacGregor and student pianists XinRu Chen, Mihály Berecz, Rebecca Leung, Mateusz Duda, Songeun Choi, Gabrielė Sutkutė, Julia Klimek, Ignas Maknickas and Isata Kanneh-Mason
Friday, 29.06.2018 13:05, David Josefowitz Recital Hall
Harp students perform solos, duets and quartets
Strings
Follow us on Twitter@RoyalAcadMusic
@RoyalAcadMusic #strings
@RoyalAcadMusic • Sep 21

Postgrad Djumash Poulsen performed Ysaÿe's 'Ballade' as part of our #strings Open Day.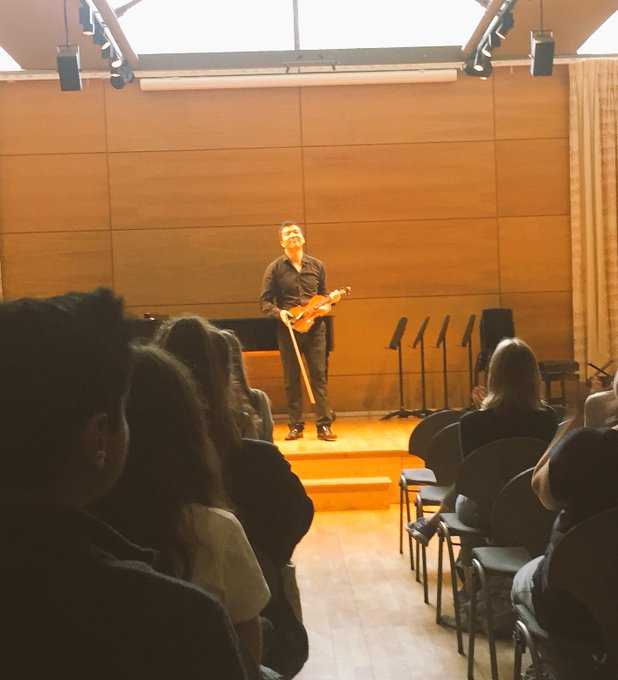 @RoyalAcadMusic • Sep 04

Congrats and good luck to Kristine Balanas, through to @ARD_competition finals with this performance: bit.ly/2iTp0LW #strings