Sweeney Todd
Thursday, 07.07.2016 19:30, Theatre Royal Stratford East
Theatre Royal Stratford East, Gerry Raffles Square, London E15 1BN
SWEENEY TODD
The Demon Barber of Fleet Street
A Musical Thriller
Music and lyrics by STEPHEN SONDHEIM
Book by HUGH WHEELER
From an adaptation by CHRISTOPHER BOND
Originally directed by HAROLD PRINCE
Orchestrations by JONATHAN TUNICK
Originally produced on Broadway by Richard Barr, Charles Woodward, Robert Fryer, Mary Lea Johnson,
Martin Richards in association with Dean & Judy Manos Presented by arrangement with JOSEF WEINBERGER LIMITED on behalf of MUSIC THEATRE INTERNATIONAL of New York
This student production is presented by the Royal Academy of Music.
Michael Fentiman director
Torquil Munro music director
Sam Spencer Lane choreographer
Adrian Gee designer
Jack Knowles lighting designer
Mike Walker sound designer
Lawrence Smith Benjamin Barker/Sweeney
Elissa Churchill Mrs Lovett
Ruben Van Keer Anthony
Genevieve McCarthy Johanna
Johan Berg Judge Turpin
Brian Raftery Tobias
Tim Deng Beadle Bamford
Charlotte Clitherow Beggar Woman
Francisco del Solar Pirelli
Viktor Ibrishimov Male Chorus
Elin Williams Female Chorus/Fogg
Becky Harrison Female Chorus
Evelina Jarrebring Female Chorus
Rachel Condon Female Chorus
The Academy's Musical Theatre Company present the infamous story of Benjamin Barker, A.K.A. Sweeney Todd, and his rather unusual barber's shop...
Other performances:
Friday 8th July, 2.00pm
Saturday 9th July, 7.30pm
Sunday 10th July, 2.00pm
This Thursday performance is sold out, but some tickets are still available for Friday, Saturday and Sunday.
This show is not appropriate for children under 13 years of age.
Image: kvkirillov / iStock
What's On
Follow us on Twitter@RoyalAcadMusic
@RoyalAcadMusic #RAMTSweeney
@RoyalAcadMusic • Jul 08

Meanwhile, at Benjamin Barker's... #RAMTSweeney 2pm today bit.ly/29raVl3 #MusicalTheatre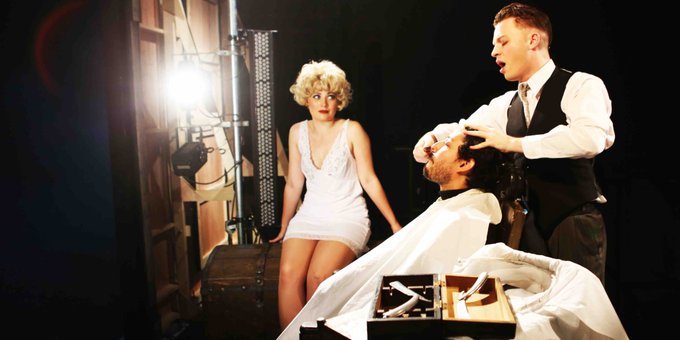 @RoyalAcadMusic • Jun 27

#MusicalTheatre Sweeney Todd rehearsal photos, week 3 bit.ly/298vfo0 #RAMTSweeney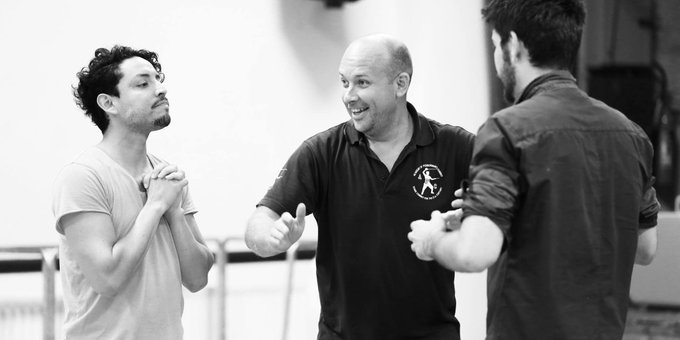 @RoyalAcadMusic • Jun 25

#MusicalTheatre #RAMTSweeney rehearsal diaries: @elissachurchill is appropriately trained in art of throat cutting bit.ly/28UwR6c