Musical Theatre
The Academy's intensive one-year postgraduate programme trains students for careers in professional Musical Theatre. We provide a direct link into the profession by combining daily class work and one-to-one tuition with numerous opportunities to perform for industry experts.

The Academy offers Principal Study in two areas of Musical Theatre:
MA (Master of Arts) in Performance (Musical Theatre)
Postgraduate Diploma (PGDip) in Musical Direction and Coaching

Closing date 1st November 2016

Musical Theatre: Your Experience

Contact
Musical Theatre Programme Administrator: Katie Blumenblatt
Telephone 020 7873 7483 / Email mth@ram.ac.uk
Head of Musical Theatre from January 2016

Sought-after conductor and music director as well as author and vocal coach
Latest News
25.07.2016
Tickets for Autumn events are on sale now
Latest Blog
18.10.2016
Academy alumnus working with the Musical Theatre Company
Upcoming Events
Sunday, 23.10.2016 19:00, Royal Albert Hall
Our Musical Theatre Company joins this musical extravaganza
Monday, 24.10.2016, Duke's Hall
Your chance to to ask all of your questions to Head of Musical Theatre Daniel Bowling and his colleagues.
Thursday, 10.11.2016 19:30, Shaw Theatre
Our new company of singers along with the Royal Academy Band transport you to the magical world of the American Musical
Friday, 27.01.2017 19:00, David Josefowitz Recital Hall
A prize for the performance of a musical theatre song with dramatic content.
Musical Theatre
follow us on twitter@RoyalAcadMusic
@RoyalAcadMusic #musicaltheatre
@RoyalAcadMusic • Oct 21

The #MusicalTheatre Company are enjoying rehearsals with @BBCCO for Sunday's @Disney @RoyalAlbertHall extravaganza.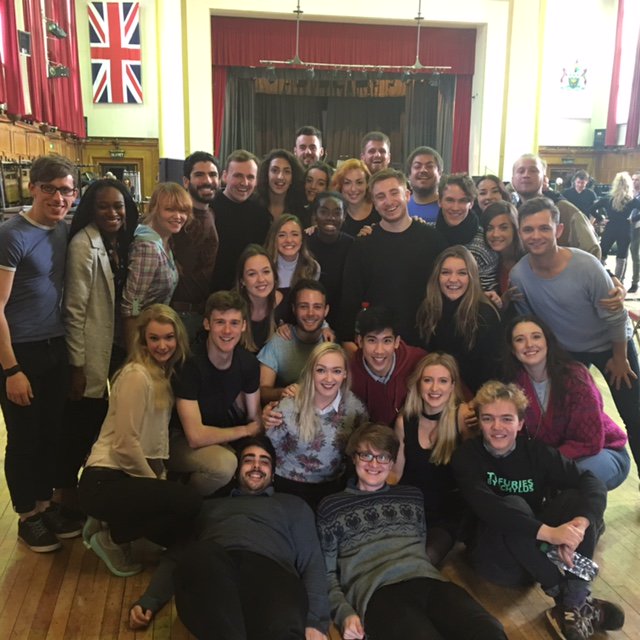 @RoyalAcadMusic • Oct 18

Welcoming back @hadleyfraser – a new blog by Head of #MusicalTheatre @daniellbowling bit.ly/2dYDMvB