Musical Theatre
The Academy's intensive one-year programme trains students for careers in professional Musical Theatre. We provide a direct link into the profession by combining daily class work and one-to-one tuition with numerous opportunities to perform for industry experts.

The Academy offers Principal Study in two areas of Musical Theatre:
MA (Master of Arts) in Performance (Musical Theatre)
Postgraduate Diploma (PGDip) in Musical Direction and Coaching

Musical Theatre: Your Experience

Contact
Musical Theatre Programme Administrator
Telephone 020 7873 7483 / Email mth@ram.ac.uk
Head of Musical Theatre from January 2016

Sought-after conductor and music director as well as author and vocal coach
Latest News
16.05.2016
Performers are announced for summer shows at the Theatre Royal, Stratford East
Latest Blog
20.05.2015
If there's one leitmotif that comes closest to encompassing everything we train Academy students for, it is perhaps 'expect the unexpected'.
Upcoming Events
Thursday, 07.07.2016 19:30, Theatre Royal Stratford East
The infamous story of Benjamin Barker and his rather unusual barber's shop
Friday, 08.07.2016 14:00, Theatre Royal Stratford East
The infamous story of Benjamin Barker and his rather unusual barber's shop
Saturday, 09.07.2016 19:30, Theatre Royal Stratford East
The infamous story of Benjamin Barker and his rather unusual barber's shop
Sunday, 10.07.2016 14:00, Theatre Royal Stratford East
The infamous story of Benjamin Barker and his rather unusual barber's shop
Musical Theatre
follow us on twitter@RoyalAcadMusic
@RoyalAcadMusic #musicaltheatre
@RoyalAcadMusic • Jun 25

#MusicalTheatre #RAMTSweeney rehearsal diaries: @elissachurchill is appropriately trained in art of throat cutting bit.ly/28UwR6c
@RoyalAcadMusic • Jun 24

Photo album: #MusicalTheatre Rags rehearsals, week 3 bit.ly/294cjFR #RAMTRags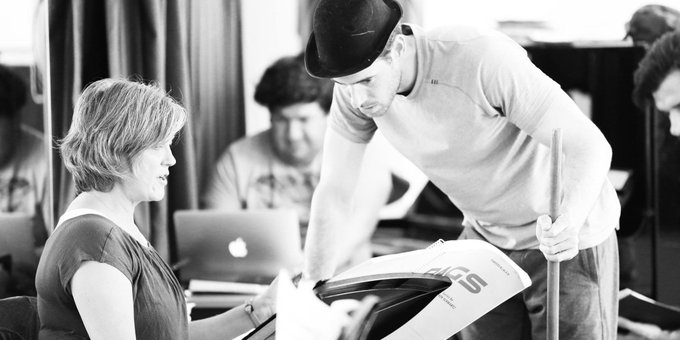 @RoyalAcadMusic • Jun 20

Just out, a new #MusicalTheatre album of #RAMTRags rehearsal photos bit.ly/28INZ02