Composition
Composition at the Academy has an international reputation centred on intensive project-based and highly collaborative degree programmes.

Our cutting-edge courses are taught by distinguished and prominent composers, and they reflect the realities and challenges for today's music creator. Academy composers have a wide range of opportunities for performance and recording, and are fully prepared to work in a variety of creative contexts.
The Academy offers Principal Study in Composition for undergraduates and postgraduates:
Composition Open Day: Please contact us to discuss making an individual appointment.

Open Days
The Royal Academy of Music will not be running a Composition Open Day this year, but instead we invite you to attend any of our public classes.
Contact
Emily Mould, Composition Administrator
Telephone 020 7873 7379 / Email composition@ram.ac.uk
Critic to composer: read about Paul Morley's year at the Academy in The Observer
Head of Composition since 2007

Major commissions from leading orchestras including the London Sinfonietta, London Symphony Orchestra, BBC National Orchestra of Wales and the Britten Sinfonia

Has written, performed and recorded works for chamber ensembles, opera and dance

Read Philip's blog
Latest News
07.12.2016
Awards for John Webb, Tansy Davies and Simon Bainbridge
Latest Blog
07.12.2016
Working with John Adams, Nigel Hess and Piers Adams
Upcoming Events
Thursday, 26.01.2017 12:30, Museum Piano Gallery
Peter Sheppard Skærved, violinist and Viotti Lecturer, explores the historical and contemporary relationships between performers, composers, instruments and instrument-makers.
Friday, 10.02.2017 19:00, David Josefowitz Recital Hall
Acclaimed new music pianist Dr Zubin Kanga performs a recital of new works by Master's students
Wednesday, 22.02.2017 19:00, David Josefowitz Recital Hall
Award-winning ensemble CHROMA perform new works by composition students
Tuesday, 07.03.2017 15:00, David Josefowitz Recital Hall
Internally acclaimed Danish composer Bent Sørensen is interviewed by writer and broadcaster Paul Morley
Thursday, 09.03.2017 19:00, Duke's Hall
A concert of works by esteemed Danish composer Bent Sørensen Academy MPhil composer Rubens Askenar
Monday, 20.03.2017 19:30, The Forge
A concert of original works by composition students
Composition
follow us on twitter@RoyalAcadMusic
@RoyalAcadMusic #composition
@RoyalAcadMusic • Dec 13

Congrats to #composition #alum @BenWallfisch for @GoldenGlobes nomination along w/ @Pharrell and @RealHansZimmer.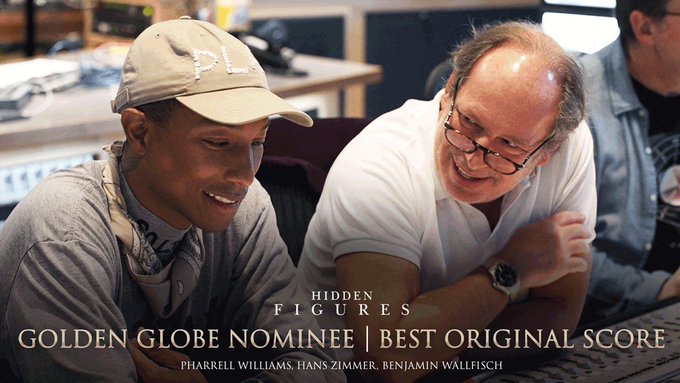 @RoyalAcadMusic • Dec 11

Whatever happened to the Avant-Garde? Listen to Paul Morley, regular #Composition Dept collaborator, on @BBCRadio3 at 6.45pm.